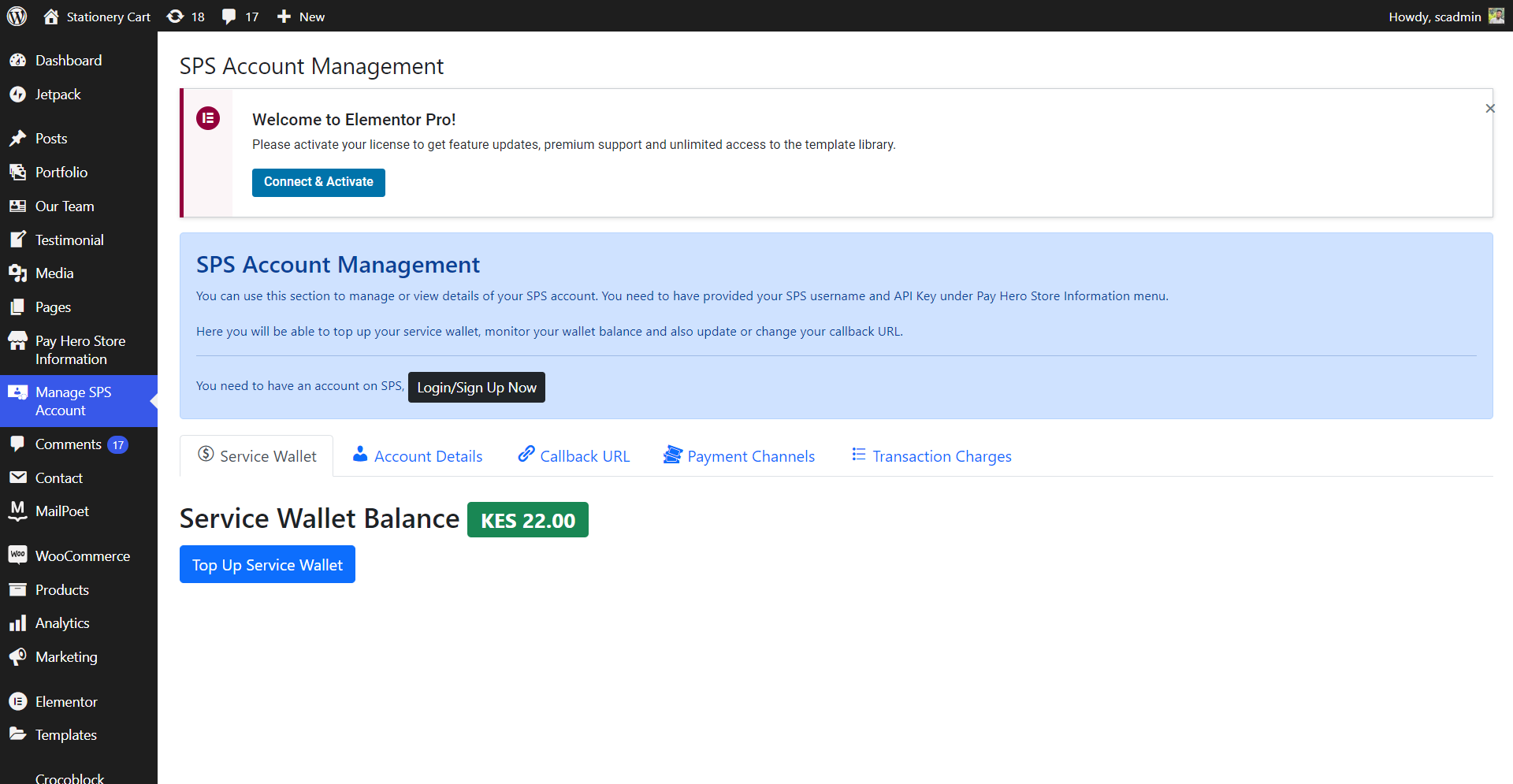 Project Overview
Are you looking for a quick and easy way to receive payments through MPESA on your WooCommerce website? Look no further than Pay Hero's SPS Plugin for WooCommerce!
With this plugin, you can easily integrate SPS (Product Of Pay Hero Kenya LTD) into your website, allowing your customers to make payments directly to your bank, paybill number, or till number via MPESA. And once a payment is made, the order is automatically processed - no manual effort required on your part.
To get started, simply create an account at https://payherokenya.com/sps-app. From there, you can download and install the plugin on your WooCommerce website, and begin accepting MPESA payments in just a few clicks.
But that's not all - the Pay Hero SPS Plugin for WooCommerce also comes with a number of other useful features, including:
Customizable payment forms: You can customize the look and feel of your payment forms to match the branding of your website.

Automatic order processing: As mentioned above, orders are automatically processed once payment is received, saving you time and effort.

Secure payments: Pay Hero uses state-of-the-art security measures to ensure that your payments are safe and secure.

Detailed reports: You can access detailed reports on your payments, including information on successful and failed transactions.
Overall, the Pay Hero SPS Plugin for WooCommerce is a must-have for any WooCommerce website looking to accept MPESA payments. So don't wait - create an account today and start accepting payments in no time!